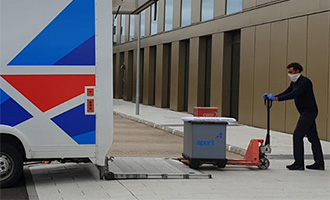 Phased relocation minimises disruption for pharmaceutical firm
Aport has recently completed a phased relocation for pharmaceutical giant GlaxoSmithKline (GSK).
GSK manufactures antibiotics in Ulverston, Cumbria, but the firm is planning to shut down its site in the town by 2025. Aport was brought in to move equipment from a building at the facility which is due to be demolished soon.
Read more