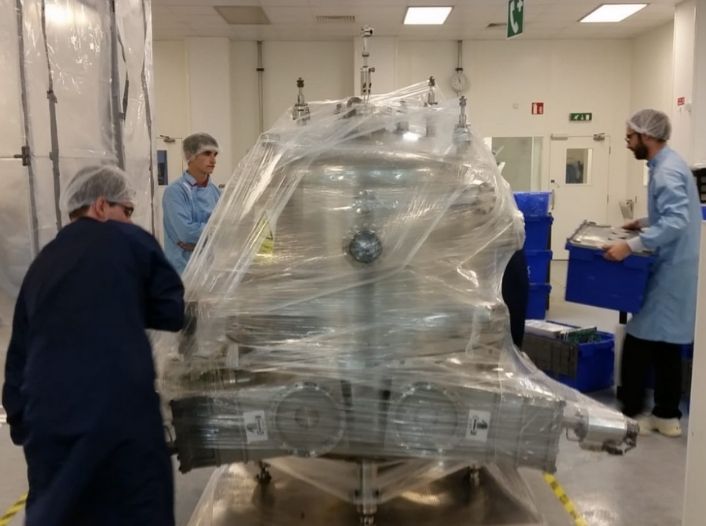 Packing and relocating a Covid testing laboratory in just two weeks
Project Management
A medical laboratory company recently contacted Aport to project manage the movement of a Covid-19 testing laboratory including all its equipment and instruments into storage.
The challenge of this project for Aport was the extremely tight time scale the company wanted the project completed in, however, Aport recognised the significance of this project and was able to redistribute internal assets to ensure they could carry out this project.
Within one week of carrying out a site survey to see first-hand exactly what was required and identify and resolve any potential challenges, the team was on-site with just 14 days to remove all assets from the site and into storage.
The first stage was carefully wrapping and packing a wide range of instrumentation including liquid handling robots, centrifuges, biosafety hoods, incubators and PCR machines, which detect and amplify genetic material. The move also involved equipment including PCs, fridges and freezers plus consumables like gloves, PCR testing kits and chemicals.
Every single asset was carefully packed, wrapped and documented to give it a high level of protection and traceability before being moved to a storage area on the same site. Our expert laboratory relocations team made use of specialist packaging and materials to make sure each item was wrapped up in the best way to prevent any damage occurring while it was in transit or storage.
This included using bubble wrap, moulded foam profiles to protect fragile items, instrument wrap to ensure items remained sterile and additional materials. Once all the assets had been properly wrapped and packed, they were placed onto the correct sized pallet ready to be collected from storage. Due to the complexity of the items, Aport had to factor additional time into this stage to avoid the risk of any contamination or damage both of which could prove extremely costly.
Although the scale of the project made the short timescale a challenge, the team was able to complete all the work on time and within the client's budget. The success of the project was down to clear communication between Aport and the client, thorough planning and the team's expert knowledge in the most effective packing techniques for valuable and delicate scientific equipment.
If you're planning a laboratory relocation, and need a consultant, project manager or simply some advice, please contact the Aport team.