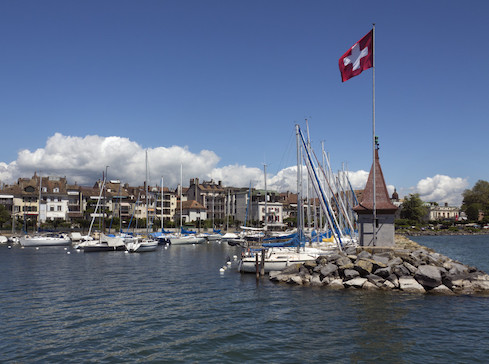 Moving dangerous chemicals from Switzerland to Strathclyde
Regulatory Adherence
Transporting dangerous chemicals requires a specialist removals company with knowledge and experience.
Aport was asked to help move an academic from Switzerland to a new base in Strathclyde. The relocation included lots of chemicals, which were classed as dangerous goods so the operation needed to be handled with expertise and care.
The project was quite last minute and so the planning and preparation needed to be completed in a shorter timescale than usual. This involved liaising with multiple members of staff at a ferry company, who were nervous about allowing the chemicals onto one of their vessels for the necessary crossing.
There were also significant challenges which needed to be overcome, including delays in receiving vital paperwork - material safety data sheets (MSDS) detailing the chemical hazards involved. As the move involved leaving Switzerland, which is not part of the EU customs union, there were also issues with getting clearance from customs.
This meant the crew was delayed in Switzerland for a couple of weeks and had to find somewhere safe to dispose of some of the chemicals before they were allowed to continue their journey.
Despite the problems and delays, the move was completed successfully and within the agreed budget and the client was happy with the end result.
The project highlighted the importance of having adequate time to plan and prepare for relocations involving chemicals and dangerous goods to minimise the risk of problems and delays while in transit.
There are numerous ways you can ensure a smooth and stress-free move.  A few top tips are:
Plan ahead. It is never too early to start planning a laboratory move.  We recommend contacting your relocation partner as soon as possible as they will be able to advise you on priorities.
Create a draft move schedule and share it with all key parties – within your organisation and your relocation partner. Review regularly and keep this vital document updated.
Ask your relocation partner to assist with cross-border paperwork for any samples or hazardous goods. Pre-clearing of shipments can save a lot of time and expense.
Create an asset list of all chemicals and samples. Include names, quantities, UN number (if applicable) and temperature ranges they must be stored at (if applicable).
Temperate goods require specific handling so ensure your removal partner is aware of any of these items in good time.