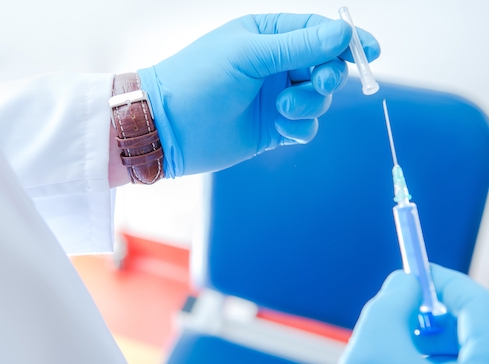 Aport helps Oxford biotech firm with internal relocation
Aport has helped complete a relocation for an Oxford firm involved in the vital development of vaccines.
The biotechnology company wanted to move a number of its laboratory assets so it could redesign its space and change the use of some of the rooms. Aport was called in to safely move valuable instrumentation, including one stack of two Infors Multitron Pro shaking incubators, two Sorvall Legend XTR Centrifuges and one Beckman Optima XPN 80 Floorstanding Centrifuge.
There was also a Heracell Vios 160i incubator, which needed to be restacked on top of another incubator in the new rooms. The crew also moved some standard laboratory equipment, including fridges and freezers.
Although it was only a small internal relocation, there were still some challenges our team had to overcome. Two of the items weighed more than 200kg but our crew planned ahead and brought specialist lifting equipment and packaging materials with them so the move could be completed as seamlessly as possible.
Our specialist experience meant our staff knew how to take the incubator stacks apart correctly and reassemble them in their new location – knowledge a standard removals firm would not have. Our team was also able to give the client expert advice about protecting their equipment and research samples during the relocation process.
Aport provided the company with a bespoke laboratory relocation insurance policy, covering all the items involved in the move. This meant that in the unlikely event anything was damaged during the relocation, it would be replaced with a new model.
The customer was very pleased with how quick and efficient the relocation had been.
A spokesperson for the company said: "I'd like to thank you for making the quotation and planning stages of this process so easy, and your team on the ground for such a quick and efficient service moving the equipment. You've all be really friendly and helpful and I've really appreciated it.
"I'll certainly be in touch in the future as and when we have any further equipment relocation requirements."
Aport works on laboratory relocations of all sizes and a significant amount of our day-to-day work involves small moves like this one. We are happy to assist our customers, regardless of the size of the project, so please get in touch if you are planning a relocation in the future.
We also offer new instrument storage and delivery and single instrument relocations for our OEM partners and carry out large project-managed laboratory relocations both in the UK and overseas.