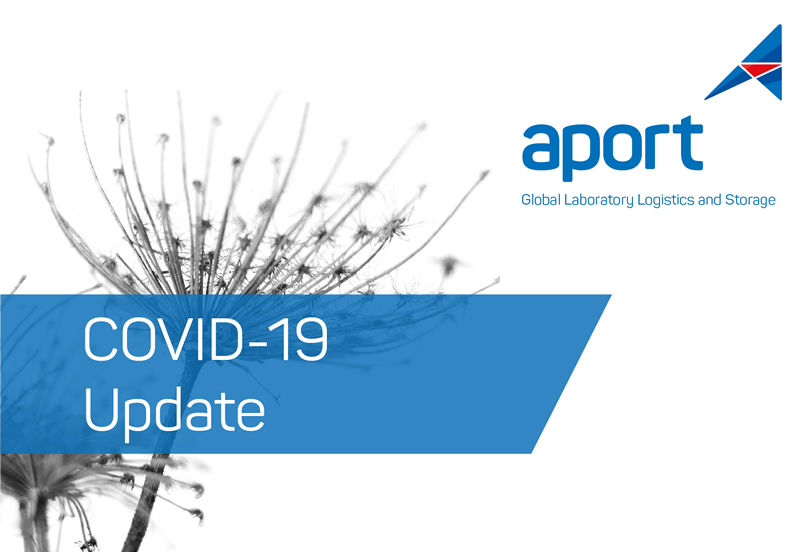 Aport offers free support for NHS
20/04/2020 / Integrated relocation
Specialist laboratory relocation and storage provider, Aport, is offering free support to the NHS in the regions surrounding its UK headquarters.
Based in Lancashire, Aport works with clients throughout the world, but while international borders are closed, the firm is focusing on helping the battle against coronavirus close to home.
The team helped Wrightington, Wigan and Leigh NHS Trust by moving eight ventilators, anaesthetic machines and X-ray between hospital sites at short notice. Crews were on site within the hour to pack and load the machines at Wrightington Hospital and transport them to the new covid-19 intensive care ward at Wigan Infirmary.
Mark Burns, Education & Training Lead for Perioperative Care, said: "I'd like to extend my personal thanks and appreciation. Within 15 minutes of my call, members of the team came to our assistance, enabling important medical equipment to be moved to prepare an additional intensive care facility at Wigan Infirmary."
Commercial director of Aport, Tom Wickstead, commented: "We specialise in the relocation of laboratory samples, equipment, data, cleanrooms and cold chain materials so now is the perfect time for us to help labs and hospitals in the front line of the fight against coronavirus.
"We're offering free services to NHS trusts in the Lancashire, Greater Manchester and Cumbria regions throughout the coronavirus pandemic to assist with their work fighting the virus."
To request assistance NHS staff should call 01257 676006 or email sales@aportglobal.com.