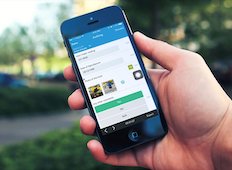 Roll out of asset list app improves chain of custody records
02/08/2019 / Asset identification and audit lists
Aport is rolling out the use of the IAuditor app for all laboratory relocation projects.
The software helps create digital asset lists for all items to be moved, which includes make, model, serial number and asset number information.
The template can be viewed by the project crew on-site using a tablet that can quickly add pre-move photographs to each piece of equipment, as well as a record of which team members are handling each item.
Commercial manager Tom Wickstead commented: "Customers can be assured that they will be provided with a robust and accurate digital chain of custody record.  Our trials have the app have worked very successfully so we will now be rolling it out across all relocation projects."