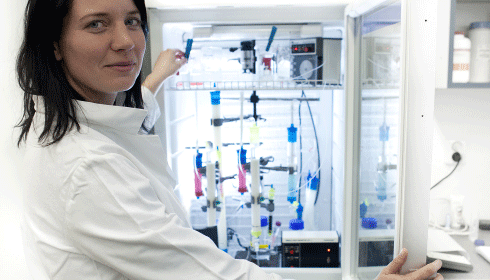 Research giant completes Cambridge relocation
04/05/2018 / Integrated relocation
Specialist providers of laboratory relocations, Aport, has assisted research giant Abzena in moving its office and laboratories in Cambridge.
The two week project involved the relocation of all elements of the Abzena offices and two labs to its new facility within the Babraham Research Campus.
Four months of planning were required to handle the integrated relocations of a range of instrumentation, chemicals, temperature sensitive materials and associated equipment.
Strict deadlines were set on each day of the move in order for OEM engineers to begin re-commissioning of the instruments in the new facility.
Two large 17 tonne vehicles were used to move the items and specialist equipment including a fork lift was used to ensure safe handling of delicate and heavy items.  Sensitive benchtop equipment such as HPLCs were transported in bespoke crates fitted with shock and tilt monitors.
"Thanks to careful planning, we ensured that all deadlines were met and the project completed exactly on time, allowing our client to be back up and running on schedule," Aport manager Tom Wickstead said.
"We were delighted to work with Abzena again and were very pleased to hear of their satisfaction with the move."
Aport provides integrated relocation of laboratory equipment, data, dangerous goods, samples, temperature controlled items and cleanrooms to clients all over the world.