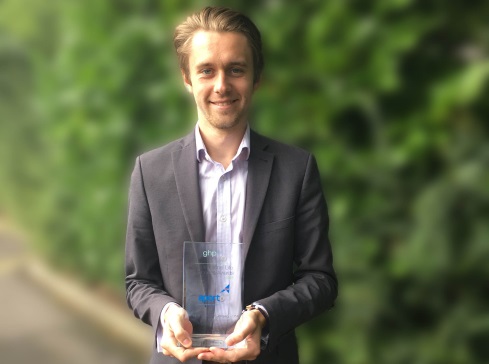 aport named USA's best lab relocations firm
15/11/2016 / Integrated relocation
Laboratory relocation specialist, aport, has been named Best Lab Relocation firm in the USA in recent industry awards.
Global Health & Pharma (GHP) magazine holds annual International Life Sciences Awards to recognise companies in the sector which innovate in their respective fields.
aport operates throughout the world, providing an integrated relocation services for some of the largest and best known life science, food, petrochemical and pharma companies across the globe.  Its head office is in the UK, with regional offices in Kendall Square, Cambridge, Massachusetts, as well as in Singapore.
The firm specialises in services carried out to GxP standards and offers seamless relocation of all aspects of a laboratory environment, such as equipment, instrumentation, samples, cold chain materials, dangerous goods, data and cleanrooms.
Managing director, Tim Aspey, said the award was testament to hard work and perseverance from the team.
"Our aim has always been to provide a service that cannot be rivalled by our competitors," he said.
"We identified five unique selling propositions which enable us to offer a truly unmatched service in laboratory relocation.  It's fantastic that the team's efforts have been recognised and we hope this demonstrates to our customers the level of attention to detail and commitment to providing a first class service in every aspect.
Speaking about the awards, Coordinator Tom Jones commented: "With the life sciences landscape constantly evolving, these awards pay homage to the dedication and commitment shown by life sciences professionals and firms across the globe. It is a true honour to put the spotlight on our deserving winners and I would like to wish them every success in the future."
GHP prides itself on the validity of its awards and winners. The awards are given solely on merit and are awarded to commend those most deserving for their ingenuity and hard work, distinguishing them from their competitors and proving them worthy of recognition.
As well as relocation services, aport provides full project management, regulatory adherence advice and additional services, all to a global capacity.