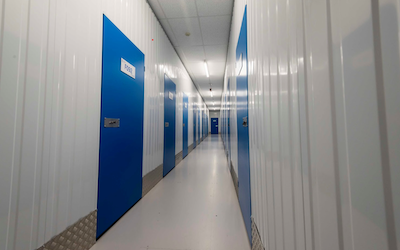 Specialist storage during your laboratory relocation
16/12/2019 / Project management / posted by Tom Wickstead
Planning a laboratory relocation can be stressful at the best of times but it can be made even more so when you have time restrictions placed upon you, such as needing  to have vacated one lab by a given date, but are unable to access your new facility until a later date.
It is worthwhile to employ a specialist relocation company that has a proven track record in laboratory relocation. They should appoint a project manager to handle the relocation and oversee both the timescales and the storage element of the move. The level of security that you require will depend on the value (research wise as well as financial) of the assets being relocated.
Things to consider:
Are there any temperature sensitive/stabilised samples or chemicals to transport, and store?
Are there any dangerous or hazardous goods or chemicals?
Are there are any flammable or explosive materials involved?
What are the risks with the assets being relocated?
Is the site of storage completely secure?
Are any third parties involved in the process?
How will you ensure that you have peace of mind that your assets and research are safe and secure during this relocation?
What timeframes/deadlines are you wishing to achieve?
Aport is a world leader in laboratory relocation and offers professional temperature controlled, sterile, secure storage where it is required. We have an on-site DGSA to ensure that all dangerous, flammable, explosive and sensitive goods and hazardous materials are handled in the correct manner at all stages of the process and ensuring that the integrity of any specialist samples/research/asset is never compromised throughout relocation and storage. Aport's specialist storage facility hosts 300,000 sq ft of space ranging from warehousing with racking, to fire-proof containers, to sterile rooms, to temperature controlled, 'bespoke to the customer needs' highly secure specialist units.
The expertly trained, highly experienced Aport crew members that professionally pack all your assets ready for the move, are the same crew that will transport the assets throughout the process, and unpack the same assets at your chosen specialist storage area. The same team handles the full bespoke package from existing benchtop to new benchtop. Aport has a 100% success rate at ensuring the safety of equipment during relocation and we are happy to provide testimonials from previous satisfied clients, upon request. In addition, every client is provided with a full written proposal, outlining the move and any specialist requirements to detail exactly how the relocation will be carried out, giving extra peace of mind and security.
Aport's storage facility is based at their secure headquarters which are manned by controlled access barriers, high perimeter fencing and state of the art RedCare monitored security systems, giving the client total peace of mind that their assets are in the safest of expert hands. All your secure assets are transported in Aport's own dedicated fleet of modified vehicles to the site and expertly secured in the storage solution of your agreed choice.
Aport understands that your research is testament to your hard work and dedication – why leave that in the hands of anyone but the best! Contact me to discuss your next relocation and storage challenges.