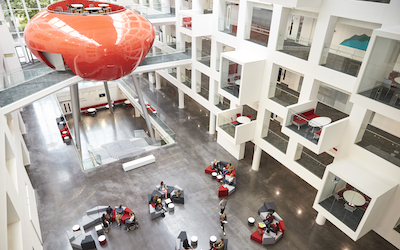 Laboratory Relocations and Logistics for Universities Post 'Lockdown'
07/07/2020 / Project management / posted by Jane Wood
Universities UK published a set of principles on 3rd June 2020 setting out how universities should prepare for the next academic year, stating that institutions will provide "as much in-person learning, teaching, support services and extra-curricular activities as public health advice and government guidance will support".
The principles also include making appropriate changes to the university layout and infrastructure, as well as regularly reviewing and adapting hygiene and cleaning protocols in all university spaces in accordance with public health advice.
These changes to layout and infrastructure will be planned for the summer months to ensure the new safety measures will be in place before the next semester.
Aport, as laboratory relocation specialists and regular visitors to most UK campuses, is well placed to quickly undertake the work required to implement the necessary changes. We appreciate that the work is time-sensitive, and we have made our crews available over the summer to relocate both lab contents and other assets for our university partners.
We have been fully operational during lockdown, and our crews have adapted to working in closed teams, following social distancing policies, and complying with new hygiene and decontamination protocols.
Universities have been largely closed to us for the last few months and any on-site visits we have undertaken been limited to the essential relocation of testing equipment. However, we have been following the #Wearetogether campaign, which has highlighted the amazing contributions the staff and students of our universities have made during the pandemic for the benefit of all of us.
We are incredibly grateful and thankful for the work being done, and we will offer whatever help we can to help you prepare for your extraordinary new academic year.
For more information contact Aport on 01257 676006 or sales@aportglobal.com.