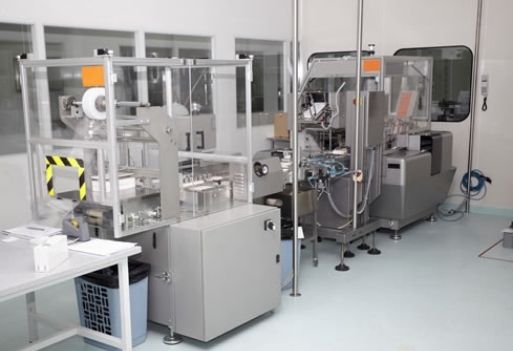 How to continue running a laboratory or research facility while relocating
02/06/2021 / Project management / posted by Tom Wickstead
Relocating can be time-consuming and disruptive whether you're moving locally, or internationally; and one of the biggest challenges facing any organisation is how to continue important day-to-day work while a move is carried out.
If you are planning to relocate a laboratory, cleanroom, or research facility, it is likely one of your biggest priorities is to minimise any downtime to prevent delays and interruptions to vital projects. So what steps should you take to keep things running as normally as possible during a relocation?
Plan ahead
As soon as you begin thinking about the relocation, start putting a plan in place to prevent any major disruptions. Hold meetings with key team members and consider all the potential problems which might occur so you can think of solutions. Make lists of everything which needs to be done and put a plan in place for who will be involved in co-ordinating the move and liaising with the removal firm and other third parties and who will stay focused on day-to-day operations. Giving people clear roles will help avoid confusion and to make individuals accountable and make sure all critical success factors are carried out when they need to be.
If you're relocating abroad, be sure to check the requirements for every country your load will be travelling through as different countries will have different rules, regulations and transport requirements which must be adhered to.
Prioritise communication
Communication is really important during a relocation so try to keep everyone who will be affected by the move up to date with all important developments. This includes customers, suppliers, and external organisations you are working with as well as members of your own team.
Employ specialists to handle removals
Moving a laboratory or a cleanroom to a new location is a complex process. Employing a specialist removals firm like Aport will allow you to stay focused on work matters, knowing that strict procedures and protocols will be followed.
Aport offers a fully integrated project management service and our highly skilled team will carry out all the necessary preparations so you and your team can concentrate on research and day-to-day tasks.
Our dangerous goods safety advisors can assist on projects which involve the movement of dangerous chemicals and substances something which holds a lot of risks if not done correctly.
Once we arrive at your destination, we are able to get you set up so you can get back to work as quickly as possible. This includes recommissioning any equipment, reinstalling cleanrooms, completing validation reports, and carrying out functionality testing.
Decide what doesn't need to be moved
Relocating is a great opportunity to take stock of what equipment you have and replace anything which is no longer suitable for purpose. To speed up the process, think about what items don't need to be moved and could be replaced at your destination or if you have any items that could do with an upgrade.
Use a packing service if possible
One of the most time-consuming parts of any move is the packing. Using a professional packing service will not only save time but it will ensure the task is tackled properly and reduce the amount of time your staff are unable to carry out their normal jobs.
If you use Aport to handle your laboratory move, every item will be carefully packed in specialist packaging to ensure they are kept in optimal conditions throughout the relocation process. This includes offering temperature-controlled solutions for substances which must be kept within a certain temperature range. Any mistakes during transit can be extremely costly and in the case of research samples, impossible to repair and replace.
As you can see, there is a lot to consider and plan and the risks involved with cutting corners can be astronomical which is why Aport is here to help. Aport specialises in laboratory relocations of all sizes, from internal departmental, to moving a company's whole laboratory, to global relocations.
To discuss your laboratory relocation and find out how we can take the stress out of your move, contact our team today.