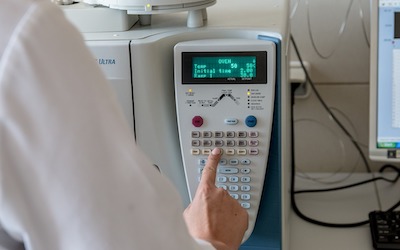 Why we developed our new instrument delivery service
28/10/2019 / New instrument deliveries / posted by Tom Wickstead
Aport has identified an opportunity for original equipment manufacturers (OEMs) to provide a turnkey service for customers purchasing new lab instruments.
Currently, issues can arise when OEMs use large logistics firms to deliver specialist equipment, who may be unfamiliar with handling protocols.
Many large logistics firm business models are based on volume, and that's obviously how they are able to lower their prices. But this comes at a cost to laboratory end users.
Their focus is on volume of deliveries and getting the instrumentation to the loading bay at destination, rather than on what is inside the box they are delivering. We heard and seen some incredible images around delivery people pushing crates off the back of vehicles with some extremely expensive and delicate instrumentation inside.
Then, with delivery to loading bay, it's up to the end user or instrument engineer to figure out a way to get the instrumentation firstly out of its crate then up to the destination laboratory, then onto the benchtop.
Not only does this add a layer of complexity to both the end user or the instrument manufacturer but its also adds problems such as health and safety issues – specifically around lifting equipment. The end users are likely not trained in lifting equipment and that would not be expected in their roles. But still we see end users being asked to do this. There is also an issue if the equipment is dropped or mishandled through this process.  Who is responsible should this happen?
Aport's new instrument delivery service takes away all this worry and stress and ensures the end user is firstly kept in constant communication as to where their equipment is (this should be an exciting time for them and part of the customer journey). Our dedicated and highly trained two man white glove delivery service can delivery the instrument to the lab, unbox from the crate, place onto the benchtop ready for the engineer to install and then remove all the packing debris.
We have ongoing relationships with major OEMs and use specialist vehicles plus lifting and carrying equipment to ensure a smooth and safe journey every time.