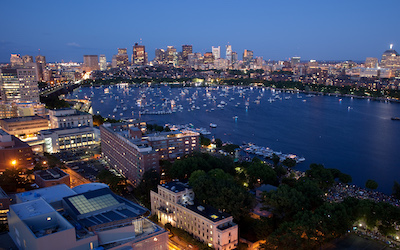 Planning a USA lab relocation
03/07/2020 / International laboratory relocations / posted by Megan Gallacher
Moving a laboratory or specialist equipment overseas takes a great deal of planning to ensure the relocation goes smoothly.
As Americans get ready to celebrate Independence Day, we look at how Aport works with customers to take the hassle and stress out of inter-USA moves and transatlantic relocations.
A global approach
When you're planning a move to another country, particularly on another continent, it is important to use a company with a global reach rather than relying on a local firm. Aport is the market leader in USA to Europe lab moves and has extensive experience working in the United States, especially on the East Coast. This international outlook means we understand exactly what the process involves and can quickly troubleshoot any problems which might arise.
USA based expertise
Aport has a US base in Cambridge, Massachusetts, where we work with customers moving between locations within the country, as well as with reloctiaons into and out of the country.  We have additionally built up a network of trusted suppliers in the United States so we can source the vehicles, equipment, tools and containers we need to ensure our high standards are maintained at every stage of the relocation process.
Attention to detail
All our projects are meticulously planned down to every last detail. Our staff are experienced in relocating to different time zones and have a good understanding of the planning and preparation needed to make sure there are no delays or communication problems.
Commitment to training
At Aport, we are committed to training our staff to the very highest standards. We dedicate a lot of time to training our crews and management team and we make sure anyone we work with in another country is also equipped with all the necessary skills to complete the project to our professional standards.
Knowledge of customs procedures
When choosing a company to handle a relocation between the UK and United States, it is vital to pick someone who has a good understandings of the customs process and the necessary paperwork required. Aport will handle all the necessary documentation for you, ensuring the AMS and ISF forms are correctly completed and filed in time. Our team also keeps a detailed list of assets and will plan for any potential issues which might arise during the relocation process.
Awareness of timings
When planning a specialist relocation into or out of the United States, it is important to be realistic about the timescale involved. For example, sea freight between the UK and the United States can take between three and six weeks, depending on the locations. Shipping between the UK and the East Coast usually takes between three and four weeks but if your relocation involves the West Coast, you can expect it to take around four to six weeks.
Clear communication
When you ask Aport to handle a laboratory relocation in or to the United States, you will be assigned a project manager who will be your point of contact and will keep you informed at every stage of the moving process. You will kept constantly updated on the progress of your relocation and given accurate information and timescales so you can put the necessary preparations in place at your destination.
To discuss a potential relocation in, to or from the United States, please call our North America team on +1 617 444 8708.