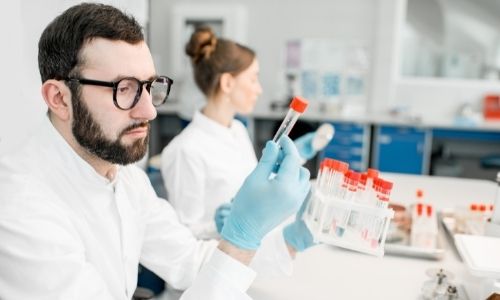 How to plan a laboratory move at short notice
26/04/2022 / International laboratory relocations / posted by Megan Gallacher
Planning is key when you are moving a laboratory and in an ideal world, you would have plenty of time to organise your relocation.
But sometimes it is necessary to plan a laboratory move at short notice. When you are moving on a tight timescale, it is essential to consult experts and use a specialist firm like Aport to handle the relocation so no corners are cut and all regulations are met.
A detailed plan and risk assessment are necessary even when the laboratory relocation is happening quickly. A failure to prepare properly can lead to a number of problems which could compromise the integrity of samples, cause a safety risk or stop equipment working effectively, all of which could potentially have a devastating impact on any research.
Minimising the risk of cross-contamination is essential and using an expert removals firm to handle the laboratory relocation will help ensure strict protocols are adhered to at all times.
If possible, reduce the number of people who will be present in the laboratory on the day of the move itself. Keeping traffic within the lab to a minimum will make it easier for the removals crew to work and lower the potential for cross-contamination.
Arrange access clearance for the crew in advance so they can get into the areas they need to and reduce the risk of any delays.
Don't be tempted to handle move yourself
If time is tight, you might think it will be easier to just carry out the move yourself but this carries a number of risks. If your team attempts to move heavy pieces of equipment without being trained in safe lifting and handling techniques, they could end up suffering injuries and needing time of work.
But even if your staff are able to move equipment safely, there is the risk that it might not be handled and transported in line with the manufacturer's protocols and guidelines. Scientific instruments can be extremely sensitive and there are often strict OEM protocols which should be followed when they are moved.
Not following these procedures can result in equipment not working correctly in your new location and could result in a significant period of downtime which would disrupt any ongoing work. Our crews at Aport are all given comprehensive training in packing, protecting and handling delicate scientific equipment, including making sure they are properly decommissioned and recommissioned.
Our staff are also experienced in moving dangerous goods and samples and materials which must be kept in strict temperature-controlled conditions.
To discuss your short notice move with us in more detail and get professional call our team today on +44 (0)1257 482398 or email leslies@aportglobal.com.