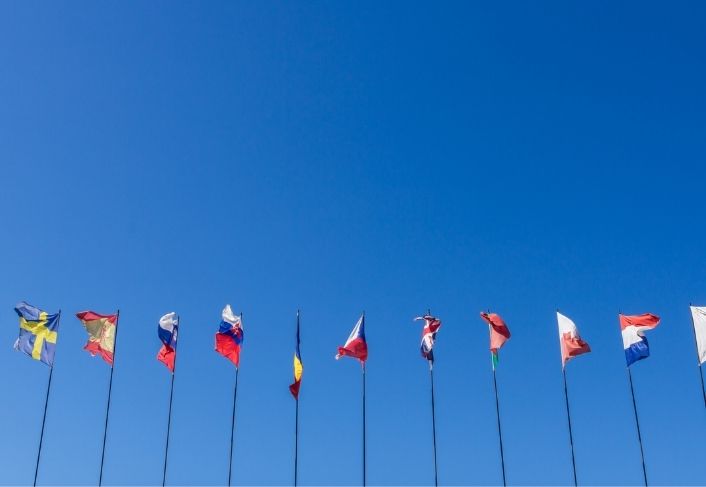 How European laboratory relocations have been affected by Brexit
17/05/2021 / International laboratory relocations / posted by Jane Wood
The UK's decision to leave the European Union (EU) means that the process of moving items to and from destinations in Europe is no longer quite so simple and straightforward as it was. From January 1 2021, companies relocating their laboratories – or even just a single scientific instrument – from the UK to elsewhere in the EU must now provide some extra information as part of their move.
Aport has extensive experience in handling international laboratory relocations and our team is completely up to date with the latest rules and regulations governing the movements of goods between the UK and the EU in the wake of Brexit. This means our expert staff can guide you through the process and make sure all the right boxes are ticked to minimise the risk of any problems or delays.
The information you need to provide will depend on the individual country you are moving to, so please check the specific requirements of your destination in advance. If your laboratory relocation is being handled by Aport, our staff will be able to check exactly what you need to do to meet the regulations of the nation involved.
However, most laboratory relocations involving an EU nation will require:
A UK EORI number 
When moving goods between England, Scotland and Wales and any other country, including Northern Ireland, you will now need an Economic Operators Registration and Identification (EORI) number. This number is essential for businesses that want to import or export goods into the EU, even if it is just a one-off relocation. If you don't already have an EORI number, you can apply for one online but make sure you do this before the date of your relocation as it can take up to five days to come through. If you do not have an EORI number or your number is incorrect, this can lead to delays at customs and increased costs. You may even have to put your items into storage until you get an EORI number and the move can proceed. If you are based in the UK, your EORI number must start with GB. If you are moving equipment or instruments to Northern Ireland, you may also need an EORI number starting with the letters XI.
An EU EORI number
You will also need the EORI number for the company at your EU destination, so make sure you get this information in advance. The number is assigned by the member state where the company is registered but will be valid in all EU member states.
A commercial invoice
Every asset involved in your relocation must be given a value and included on a commercial invoice. The invoice must also include the freight charges involved in the move and the relevant EORI numbers. A commercial invoice is used as a customs declaration and is required for shipments of all kinds from non-EU countries. Not preparing your commercial invoice in advance is likely to cause delays to your relocation.
A packing list
This is a commercial document that accompanies the invoice and is now an essential part of the paperwork required when moving goods between the UK and EU. This generally includes information on your organisation and the organisation you are relocating to, and the transport company involved in carrying out the move. The packing list should also include the number of packages and the packaging used, the contents of each one and their measurements, including both net and gross weights.
A HS Tariff Code or Commodity Code
This is a 10-digit code that classifies any items which are being sent out of the UK to another country. The code tells the authorities information about what the product is, what it is made from and the method of production. Classifying your items will give you the information you need on the rates of duty which need to be paid and whether a licence is needed. Some goods can be difficult to classify, and Aport's expert team can guide you to ensure you have the correct commodity codes. You can also get advice from HMRC's Tariff Classification Service.
A Direct Representative Form
A direct representative form allows the company handling your laboratory relocation to deal directly with customs officials on your behalf.
A form for customs taxes and excise duties
You will need to complete a form for your destination country which allows the destination clearance agent to use your EORI account to settle any taxes or duties which are owed.
Safety and Security Declaration (SSD)
This declaration analyses the potential risk of the items being transported. It will need to include the vehicle or trailer number and its nationality, the place of loading and unloading, the commercial reference and the names, addresses and EORI numbers of the sender of the goods, the receiver, and the carrier. The SSD will also need to include the expected time and date of arrival at the destination, all the countries which will be entered as part of the journey and a description of the goods and packages, including the commodity code and UN Dangerous Goods Code, if applicable.


The additional paperwork involved in relocations to EU countries makes it even more important to use a specialist lab removals firm like Aport to ensure the process is handled smoothly. Our expert team will be able to provide most of the information required by customs and other authorities and we will work with you to gather any other details which are required.
It is a good idea to start planning your European move as early as possible to allow time for the extra work involved. To discuss how we can help you with your laboratory move, contact us on +44 (0)1257 676006 or email sales@aportglobal.com
Aport is also holding a webinar on Thursday 20th May at 11:00am entitled '7 Steps to a Successful International Relocation'. Tom Wickstead, commercial director, will be passing on the 'need to knows' for relocating to and from mainland Europe in a post-Brexit world and will be discussing what has changed pre, during and post-relocation particularly when it comes to transporting laboratory samples or equipment where the rules were stringent beforehand and are now even more so. We hope you can join us.