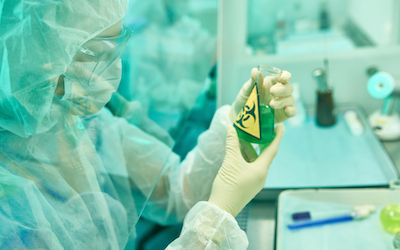 Take Control of the Risk
17/01/2020 / Insurance / posted by Jane Wood
Many people contracting a logistics company to relocate their laboratory contents mistakenly assume that the logistics company will make good any loss or damage to the assets in their custody or control in full.
This is never the case, as the liability of the logistics company will be limited under their standard trading conditions and at law.
 

Carrier's Standard Trading Conditions or 'Conditions of Carriage'

 

Benefits of arranging your own Goods in Transit insurance policy via Aport

 

Conditions protect the liability of the carrier, not the goods themselves

 

The goods themselves are insured on an 'All Risks' basis

 

Conditions limit the carrier's liability based on the weight of the goods rather than their value. This liability can be as little as £1.30 per kilo of goods lost or damaged (under RHA conditions)

 

The policy will cover the goods to the value agreed (the replacement value at destination)

 

 

The carrier is afforded a number of defences to liability; generally for circumstances beyond their control

 

This is not a liability policy so negligence of the carrier is irrelevant
Strict conditions apply around time limits for making claims against the carrier in writing with which you must comply

 

Your claim should be made as soon as you are aware of the loss or damage to us at Aport or to the Insurance company

 

 

The carrier has no liability for General Average in the event that this is declared. These costs can be significant and cases can drag on for years placing financial stress and uncertainty on your organisation

 

Cover for General Average and Salvage charges is included

 

The carrier will certainly not provide the General Average guarantees which may be required to secure release of your assets if General Average is declared

 

Insurers will provide you with the guarantees and guide you through the complex process
In the event of loss or damage to your assets you will be dealing with the carrier

 

Your own policy forms the basis of a contract between you and the Insurance Company and you will be dealing with the claims department of a UK based Insurer, fully supported by Aport

 
Aport is a laboratory relocation specialist.
We understand the importance of ensuring you have adequate and valid Goods in Transit insurance to cover your relocation from the point of decommissioning until completion of recommissioning.
Unlike many Goods in Transit policies ours will include cover for:
Hazardous / dangerous goods
Second hand / used equipment and instrumentation
Deterioration due to changes in temperature
Costs or reproducing research samples
For more information contact Jane Wood at Aport.