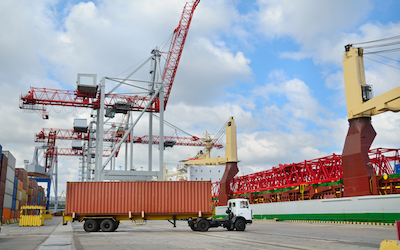 Increase in the minimum insurance requirements for CIP under Incoterms 2020
27/02/2020 / Insurance / posted by Jane Wood
The Incoterms (International Commercial Terms) are a series of pre-defined commercial terms published by the International Chamber of Commerce relating to international commercial law and 2020 sees their first revision for 10 years.
There are a number of differences between Incoterms 2010 and Incoterms 2020 and your local International Chamber of Commerce (ICC) who publish the terms can provide you with the official text and a full detailed description.
One significant difference relates to insurance arrangements between the seller and the buyer under the CIP Incoterm (Carriage and Insurance Paid). Under Incoterms 2010 the minimum level of insurance to be arranged by the seller was Institute Cargo Clauses (C).
Under the 2020 terms this requirement has increased to Institute Cargo Clauses (A), the 'All Risks' clauses.
The insurance cover provided under Institute Cargo Clauses A is substantially wider; a comparison of the differences in insurance cover is provided below:
Institute Cargo Clauses – comparison of cover between ICC A and ICC C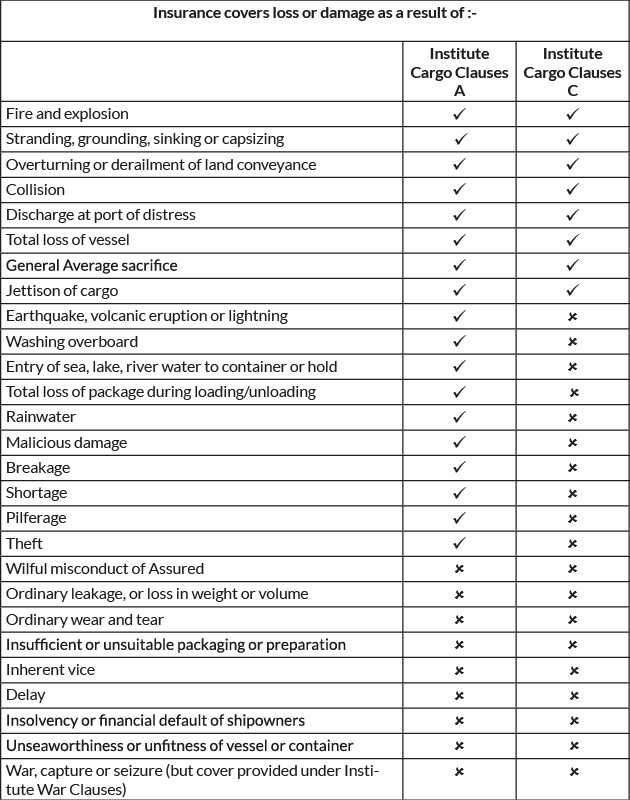 The wider level of cover is reflected in an increased level of premium for the Seller, which needs to be accounted for as an additional cost.
The amendment in the Incoterms 2020 reflects an understanding of the types of goods commonly transported under the CIP Incoterm: CIP being a multi-modal rule, more commonly used in the sale of high-value, manufactured goods.
This information is intended for Aport customers only. For a detailed explanation please refer to the International Chamber of Commerce (ICC) publication Incoterms 2020.
Contact Aport for further information.