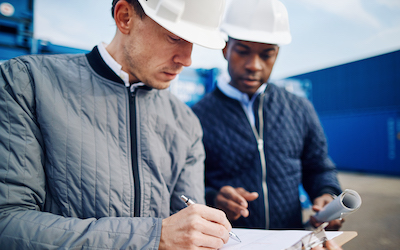 Dangerous Goods by Sea and the Misdeclaration of Hazardous Cargo
07/02/2020 / Insurance / posted by Jane Wood
When planning an international laboratory relocation, special consideration must be given to any dangerous goods such as chemicals and biological substances included as part of the consignment.
These materials may be flammable, explosive, even radioactive, and their properties have the potential to cause a serious incident, particularly when loaded onto an aircraft or cargo ship for export or import.
Most goods today are transported by sea in shipping containers, for economic reasonsn 2019 approximately 130 million shipping containers were transported by sea around the world, of which about 6 million contained dangerous goods.
Shipping lines estimate that a further 1.3 million contained dangerous goods, but these had been mis-declared, meaning that the dangerous goods were not identified as they should have been, and the shipping line was unaware of them when the vessel sailed.
This is a serious issue for shipping lines, crew and the owners/insurers of other cargo on the vessel. The shipping lines have taken steps to introduce significant fines for the culprits, but it is important for all parties to take responsibility for their own shipments and accurately declare the contents.
As a result of mis-declaration of hazardous cargo it is thought that there were nine serious fires on board containerships, some of which involved the loss of life.
Laboratory relocations are not something you undertake on a regular basis, so take advice from specialists to avoid misdeclaration. At planning stage, work closely with your relocation expert to ensure every dangerous or hazardous commodity is identified and packed appropriately.
Your relocation specialist should have a Dangerous Goods Safety Advisor (DGSA) to guide you to declare the UN number, proper shipping name, hazard class, packing group, and marine pollutant as per the International Maritime Dangerous Goods (IMDG) Code. You should provide accurate information regarding quantities and descriptions of substances and the Material Safety Data Sheets (MSDS) for each substance.
Regulations exist regarding the packing, the quantities allowed and the mix of hazardous and dangerous goods. During loading on to the vessel the container will be placed in the most appropriate location based on the level of hazard and proximity to other dangerous goods. The shipping line can only place the containers according to hazard if they are made aware of the contents.
Finally, be aware that if you sign the Container Packing Certificate you will take all responsibility for the correct stowage of your property in the container.  Ideally your Laboratory Relocation Provider should sign this document for you.
For more information contact Aport to answer any queries you may have.