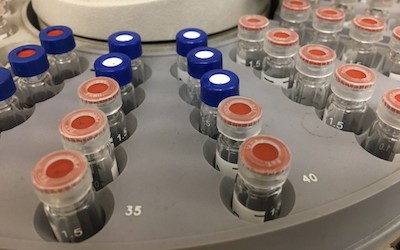 Why you should only use experts when it comes to sample moves
27/10/2020 / General help and advice / posted by Tom Wickstead
Samples form an essential part of the work carried out by many laboratories and preserving their integrity and avoiding cross-contamination is vital.
If you are moving your laboratory to another location or even to a different part of your complex, steps must be taken to ensure your samples and specimens are transported safely. Using a specialist removals firm like Aport, which has extensive experience in laboratory relocations, will minimise the risk of important samples becoming damaged during the transportation process.
Our highly skilled crews will carry out a detailed risk assessment before any move so we can gain an in-depth understanding of exactly what needs to be moved and what the optimum conditions for transportation are. It is important that whoever you choose to move your samples takes the time to understand what problems they could potentially encounter during the transit process so they can draw up a comprehensive contingency plan.
Aport has expertise in liquid nitrogen logistics and is able to carefully move cold chain materials. We put strict procedures in place to ensure all samples and materials are preserved at the correct temperature at every stage of the moving process.
We take time to talk to laboratory staff before the relocation date so we can understand the unique requirements of every move. Our validated temperature-controlled solutions meet GXP compliance standards and we are able to transport samples, materials, data and equipment to any destination in the world.
Couldn't we just use a general removals firm?
When budgets are tight, some organisations attempt to cut costs by using a general removals firm to handle their laboratory move. The main problem with this is that companies who are used to handling general home and office moves will not understand the extra steps needed when transporting sensitive samples.
Often general movers will rely on laboratory staff to pack up everything themselves and will simply focus on getting the packages from A to B. In contrast, Aport will provide specialist packaging systems to make sure every sample is moved in the right conditions, whether that is frozen, chilled or temperate.
Our team will bring the packaging to your premises, along with any coolants which are needed. We also use USB monitors to continually assess conditions throughout the removals process.
We understand just how valuable your research is to you so we will keep you informed at all times and our vehicles are fitted with tracking devices so you will always know the exact location of your samples. Our staff can also provide you with any paperwork which is needed including validation data and tracking information.
One of the biggest fears during a laboratory move is that important samples will be mixed up, mislabelled or mislaid. To avoid this, Aport keeps a detailed inventory of everything being moved with each item clearly labelled and logged so we know where everything is at all times.
To discuss your laboratory relocation, get in touch with our team today.