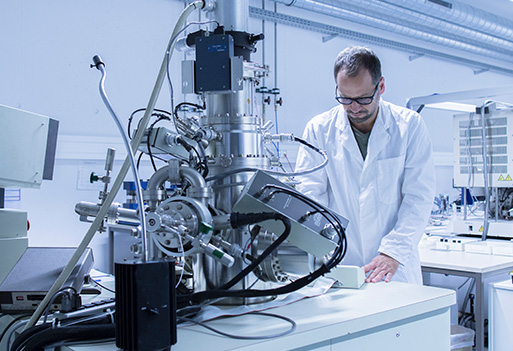 What equipment checks need to be made before and after a laboratory move?
23/03/2023 / General help and advice / posted by Jane Wood
When laboratory equipment is being moved a number of vital checks must be made to ensure it is working as intended.
These checks need to be carried out whether the equipment is simply moving further along the bench in the same laboratory or being sent to a new destination on the other side of the world. The 4Q model of instrument qualification is essential to demonstrate that an analytical instrument is fit for purpose and meets regulatory standards.
For each instrument, the laboratory is responsible for proving they meet these qualifications – design, installation, operational and performance. For design qualification (DQ), it is necessary to justify why the equipment was bought in the first place and what its intended purpose is.
Installation qualification (IQ) entails checking whether the equipment supplied is what was actually purchased, whether it has the necessary manuals and accessories and whether it works. At this stage, the assessment of whether the item works will be carried out at a very basic level – for example, does it switch on as expected? Are there any error codes or messages?
The operational qualification (OQ) is a series of checks to ascertain whether an instrument is working as intended. Depending on what the equipment is used for, you can set your own criteria so you can be confident that it remains suitable for purpose in its new location after a laboratory move.
While OQ is a rather artificial set of tests, similar to an MOT for a car, the performance qualification (PQ) involves ongoing real-world monitoring to make sure the equipment is performing as it should. This needs to be done by staff working within the laboratory so any inaccuracies and issues can be picked up as soon as possible.
How can Aport help with these checks?
As a specialist laboratory removals company, Aport is very aware of the regulatory standards which need to be adhered to throughout a relocation project. As part of our project management services, we are able to organise for the original equipment manufacturer (OEM) or a suitable third party provider to install the equipment in its new location and carry out the necessary IQ and OQ checks.
Our team will work closely with staff at the laboratory to minimise any downtime and ensure the equipment is up and running as quickly as possible to meet the desired timescale. By managing the logistics of arranging for the OEM to reinstall the equipment and carry out the operational checks, Aport can potentially free up valuable time so staff within the laboratory can focus on their research and ongoing work.
Aport will put together a full packing list of items involved in the laboratory relocation and ensure any cables and accessories are moved with the instrument. Our team is also able to carry out very basic checks on equipment both before and after it is moved at the customer's request.   
This could involve checking that the item turns on and appears to be functioning both before and after the move. While more in-depth checks will still be required in the new location, this can help quickly highlight any obvious issues which need addressing to minimise any operational delays.
To find out more about how Aport can take the stress out of your laboratory relocation, contact our team today.