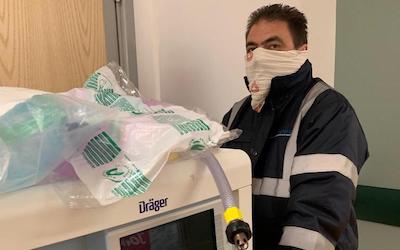 Relocating your lab post Covid 19
26/05/2020 / General help and advice / posted by Tom Wickstead
With several lockdown restrictions beginning to ease, many businesses are planning how they will return to work safely once government guidance allows.
We have numerous clients who will face the added complication of planning or rearranging their laboratory relocation.  Due to working from home advice, restrictions on travel and the closure of universities we have understandably had to postpone a number of planned moves and are working with our clients to complete these to a revised schedule.
If you are planning a lab move there is plenty of good news. 
Safe working practices
Aport is operating as normal, with additional measures introduced to protect the safety of our customers, staff and crew.
Our crews have undergone training to take all relevant precautions to social distance as well as robust hygiene and sanitising awareness.  Protective wear and equipment is provided to our crews including masks, lab coats, shoe slips and gloves as appropriate.
Crews are required to carry paperwork allowing them to travel where needed for the project they are undertaking.  We will discuss this with you.
International moves
The majority of ports and airports are operating as normal with goods and commercial operations which means transit times remain similar to pre-covid 19.
Aport can assist with international relocations as normal, including pre-clearing of shipments for customs.  However, if you are planning to relocate chemicals we would advise to leave these behind and buy new at destination in order to speed up the relocation process.
We can advise on individual countries and restrictions on a case by case basis.
Tight turnarounds
Due to a number of postponed projects, we currently have increased capacity so are able to work to even tighter deadlines, should your relocation be time-critical.
We are continuously monitoring the coronavirus situation and our team will be happy to discuss any forthcoming projects with you or revised ways of working.