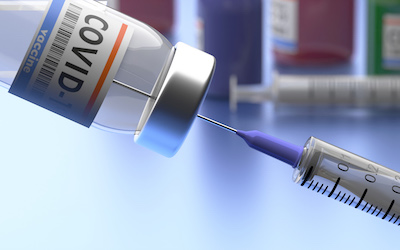 Logistical challenges for vaccine distribution
17/11/2020 / General help and advice / posted by Jane Wood
The exciting news of the Pfizer and BioNTech's Covid 19 vaccine has lifted our spirits, and given us hope for a return to normal life in the near future.
But as a logistics company we are keen to understand how the vaccine, which needs to be stored at -70 degrees or below, will be rolled out to a potential global customer base of 7.8 billion without delay.
Maintaining supply chain integrity, and effective temperature control from the point of manufacture to delivery are key, and will require cooperation from all stakeholders.
Temperature controlled logistics involving dry ice, which holds a temperature of –78 degrees, has been around for many years, but the challenges now are scaling up and delivering to all corners of the globe.
Pfizer and BioNTech intend to apply for emergency approval from the US and other government regulators, and plan to start shipping the novel coronavirus vaccine at the end of November 2020.
We understand that Pfizer have designed suitcase-sized storage boxes packed with dry ice to transport the fragile vials. Each reusable box can hold between 1,000 and 5,000 doses at ultra-cold temperatures for up to 10 days.
The boxes will be tracked by GPS and will be moved by road from the point of manufacture to airports at an estimated rate of 7.6m doses daily. Once delivered the vaccine can be stored for only five days at a temperature of 2 to 8 degrees. So a maximum window of 15 days from the point of shipment to point of vaccination is available.
It is difficult to imagine how the process will work in areas such a sub-Saharan Africa, Asia and South America.  Africa, for example, has few air passenger services and no established methods of distribution.  It is a huge land mass with many borders, so distribution will require incredibly detailed planning.  Aid agencies like Unicef have a wealth of experience in these areas which must be tapped into.
The logistical challenge should not be underestimated – every party involved needs to work together to ensure success and to reach immunity.
Other vaccines are anticipated, some of which will be stored and shipped in an unfrozen state, and will therefore have different logistical requirements but the same need for cooperation.