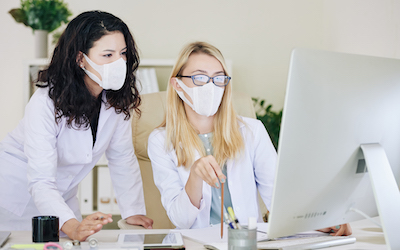 How to reduce stress levels during your laboratory move
16/04/2020 / General help and advice / posted by Tim Aspey
Moving a laboratory to a new location is a complex task but it doesn't have to be stressful.
With the right planning and preparation, you can avoid many of the potential problems, delays and inconveniences which could impact on a laboratory relocation. Whether you are moving your lab to a larger or smaller space or a different location, Aport can ensure the moving process is as smooth and problem-free as possible.
Planning is vital
Moving a laboratory is not something which can be done on the spur of the moment. Careful planning is needed to make sure all the equipment, samples, chemicals and documentation is moved correctly with minimal disruption to the day-to-day operations of the laboratory. A typical laboratory relocation can take several months to prepare for but sometimes moves must be executed more urgently. Using a specialist removals firm will allow your team to continue their research and day-to-day tasks as normal, instead of having to put work on hold to complete the necessary preparations. Aport starts each project with a detailed consultation to assess the logistical demands of the move and to gain an in-depth understanding of the client's requirements and timescale. A comprehensive plan will then be produced to make sure everyone involved knows what needs to happen and when.
Details, details, details
One of the most stressful things about a laboratory relocation is worrying about the potential situations which could go wrong. Will the equipment be up and running in the new location in time? Is there a risk that valuable data could be lost? Will the integrity of samples be kept intact? By focusing on the details of the move, the risk of disruption and delay can be drastically reduced. When you use Aport, your move manager will take time to consider all the details before prioritising different actions and assigning responsibilities. Every item which will be moved during the relocation will be individually logged in an asset list, including all the relevant information which may have an impact on the move.
Understanding the destination
While it is vital to ensure every item is looked after while in transit, it is also important to have a thorough understanding of the laboratory's new location. Where will each piece of equipment need to be moved to so it can be used efficiently by the team? Is the proper infrastructure already in place? The position of items like electrical sockets and sinks might seem trivial but this information can be crucial in getting your equipment up and running and protecting the integrity of samples, especially if they need to be stored in a temperature-controlled setting.
Ask the experts
There are many challenges involved in moving a laboratory to a new space and using a specialist removals firm with expertise in this area will allow you to relax knowing that strategies will be put in place to overcome any hurdles. This includes making sure all regulations and health and safety requirements are met at all stages of the moving process. The team at Aport is highly experienced in laboratory removals and understands the importance of following strict protocols and procedures. This includes providing chain of custody documentation for items including samples, materials and live animals. Our staff also understand the importance of avoiding cross-contamination and maintaining instrumentation calibration.
Take out insurance
No matter how meticulously your move is planned, there is always the risk that an unexpected situation could disrupt your relocation. For your peace of mind, it is important to arrange appropriate insurance, which will provide cover for your assets if an unfortunate incident occurs. Aport has a specialist insurance team which can arrange policies for our laboratory relocation clients. We understand the complexities of arranging adequate insurance for relocations of this kind and can guide you through the process.
Contact Aport today to discuss your unique requirements and find out how we can help.