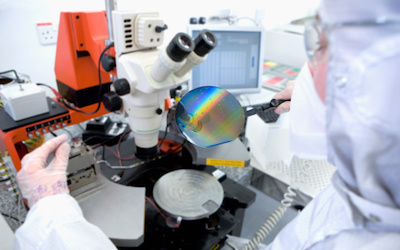 Cleanroom moves – what you need to know
02/12/2020 / General help and advice / posted by Tom Wickstead
Cleanrooms play a vital part in both scientific research and specialist manufacturing but moving them to a new location is not a simple process.
It is essential that cleanrooms remain carefully controlled environments with pollutants and potential contaminants kept to an absolute minimum. This is why setting up a cleanroom in a new location or transferring one to somewhere else requires expert assistance from a specialist firm.
While a standard office move can be done with a normal removals firm or even a man with a van, laboratory and cleanroom relocations must be handled with care. Using a specialist firm with experience of dealing with cleanrooms will save you from having to resolve potentially costly problems further down the line.
Aport has extensive experience in moving cleanrooms, not only to destinations within the UK but all over the world. We take time to understand the unique needs of our clients and will work with you to carefully plan the relocation process from start to finish.
You will be assigned your own project manager who will act as your point of contact and keep you up to date every step of the way. They will also assist you in creating strict protocols which our crews will follow.
We use a range of specialist equipment to ensure we correctly handle and transport sensitive instrumentation, including floating decks, air skates and poly-dollies. Our team will also utilise specially-designed packing materials, including foil barrier bags, custom-made crates and vacuum packing to deliver high levels of protection while your cleanroom equipment is in transit.
Our cleanroom removals crews are all given in-depth specialist training and understand the methods and techniques needed to minimise the risks posed by vibration, condensation and contamination. Continuous monitoring will be carried out using tilt and shock monitors so you can trust that your cleanroom relocation is in the safest of hands.
And the work doesn't stop once we arrive at your destination. Our expert team will reinstall your cleanroom, ensuring it is set up to your exact specifications within the timescale agreed with you at the start of the project.
Aport has experience working in every continent and complies with both EU GGMP Standards and US Federal Standard 209E at all times.
To discuss your cleanroom relocation and find out how we can help you, call us today on +44 (0)1257 676006.