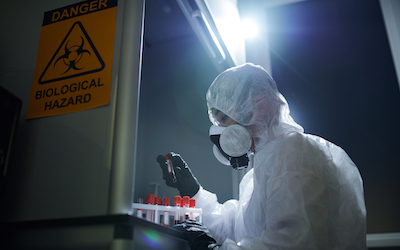 Things to think about when moving hazardous materials
18/08/2020 / Dangerous goods / posted by Tim Aspey
Laboratory relocations are usually much more complex than simply moving furniture and equipment.
When hazardous materials are involved, it is vital that you use a specialist removals company, which has a clear understanding of the risks involved and how to correctly manage them. Aport has years of experience in safely handling and transporting hazardous materials, including chemicals, radioactive substances and biological samples which pose an infection risk, including anthrax and ebola.
Incorrect handling can lead to fines
Handling hazardous substances incorrectly could put your staff, the removal crew and the general public at risk. Attempting to move dangerous materials yourself or employing a company without the relevant expertise can lead to serious health and safety breaches can result in prosecution and a costly financial penalty for your company.
Are all regulations and guidelines being met?
It is essential that all regulations are followed when it comes to the movement of hazardous materials and all necessary paperwork must be completed. Aport's team includes full-time dangerous goods safety advisors (DGSAs) who are qualified to advise on the handling and movement of hazardous substances. This expert knowledge means we are able to meet the guidelines of whichever country you are moving to and carry out the relocation in the safest possible way.
Proper packaging is key
When moving hazardous substances, you must consider what packaging materials are suitable for the job. Does the material have to be maintained at a certain temperature? Is it flammable and does it pose a fire risk? Is specialist equipment needed to keep the material secure and stable so it can be transported safely? It is also vital to think about the method of transportation and any restrictions which may be in place. The team at Aport is able to provide the best packaging materials for each scenario and can transport materials in strict temperature-controlled conditions if required. Our staff will liaise with the relevant authorities in advance to ensure there are no unnecessary delays and to secure clearance for the transportation of dangerous materials, whether it is by air, sea, road or rail.
To discuss your relocation plans and find out more about the safe care and transportation of hazardous materials, get in touch with Aport on +44 (0)1257 676006 today.