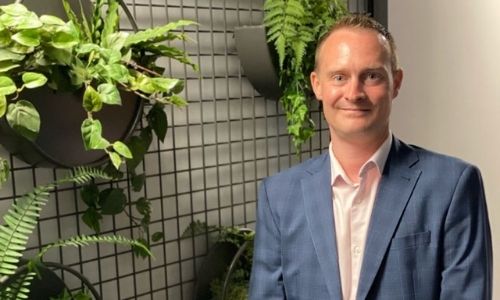 Meet Sean Leslie Aport's new Sales Executive
22/09/2021 /
We are excited to announce our appointment of a new sales executive to be the new brand ambassador in the South of the UK. This role was created in reaction to the company's growth over the years in the Southern regions and to complements our recent office expansion.
Sean Leslie has over 15 years' experience in new business development and account management. At Aport, his responsibilities will include building relationships with new and existing customers and being the main contact for our busy and growing network of clients in the South of the UK.
Sean commented: "I am excited to be a part of the Aport team helping its outstanding laboratory relocation services continue to thrive in the South. I am also looking forward to getting out there and meeting our customers, exploring their laboratories, and discussing how we can help."
Managing director, Tim Aspey, said: "Sean's easy-to-get-on-with and positive personality will shine through when speaking with customers and we pleased to have him on board.
His past experience and skill set forming long-term relationships with customers, listening to their needs and creating tailored solutions to help clients reach their goals will set him up for success in this role."
We are delighted to welcome Sean and are very excited to push forward with our growth plans."
Over the years, we have expanded and has offices in Alderley Park Cheshire and Adlington Chorley as well as agents based in North America and Singapore. Aport will be announcing further expansions over the next few months as they invest in their company to fulfil their customers' needs.
For more information visit www.aportglobal.com or contact Sean directly on leslies@aportglobal.com or 07706 310469. Click here to follow Sean on LinkedIn. If you're in the North, contact Jane Wood, Aport's brand ambassador for the Northern regions, on woodj@aportglobal.com or 07702 539346.