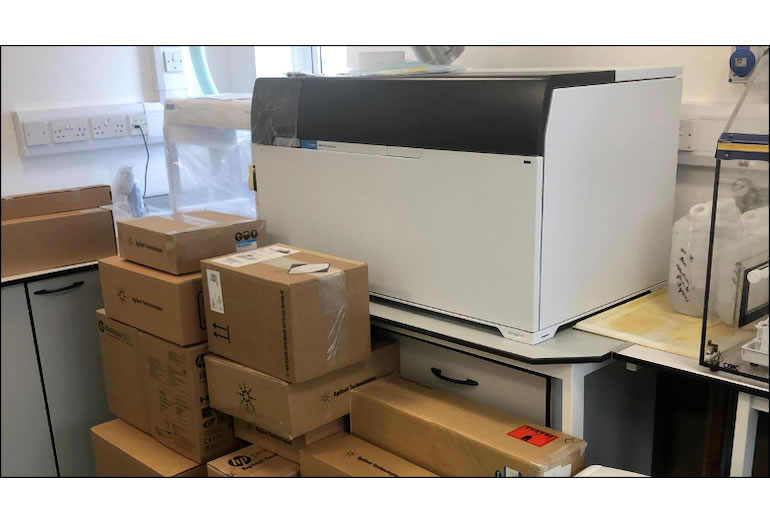 Mass spectrometer installation for Public Health England
10/06/2020 / Instrument relocation
Our team helped move and install a valuable piece of new lab equipment, which had been left sitting in a reception area after its initial delivery by courier.
An ICP QQQ mass spectrometer had been delivered to the loading bay at Public Health England's site in Glasgow by a courier. However, the staff onsite were unable to move the instrument to its end location.
This meant it was left as it was in the organisation's reception area, meaning it couldn't be used as intended. Attempting to move sensitive scientific equipment without the right skills and knowledge can cause a number of serious problems and can even compromise the accuracy of the instrument itself or cause injury to staff.
Aport was appointed to carefully move the mass spectrometer from the reception to the benchtop. Our team used its in-depth knowledge of the instrumentation and its areas of sensitivity to correctly handle the instrument and successfully place it where the client needed it.
The item had to be carefully removed from its delivery packaging and wrapped in protective materials before moving. The biggest challenge facing our crew was that the route from reception to benchtop involved negotiating a tricky staircase with a narrow turn between levels. However, with careful planning, clear communication and teamwork, the mass spectrometer was properly installed in the right location less than an hour after our arrival.