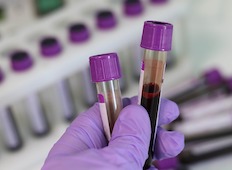 Cells relocation completed for NHS Blood & Transplant
15/08/2019 / Samples and cold chain materials
Aport has successfully completed a move involving cell lines for our client NHS Blood & Transplant.
The cell lines, which were stored inside an X1 liquid nitrogen dewar, were an extremely important shipment involving patient samples and needed to be handled in a sensitive way. This meant the relocation required in-depth preparation and planning by our team.
Our highly skilled specialist crews carefully pre-planned the route from Sheffield to Leeds to minimise the risk of any delays or problems. We also involved our in-house dangerous goods safety adviser (DGSA), who made sure the shipment adhered to all the relevant regulations.
Transporting cell lines stored inside liquid nitrogen is an extremely critical shipment, which requires careful handling. Liquid nitrogen rapidly vaporises to gas and will displace the air in the environment if it escapes so the vehicle was fitted with oxygen monitors to ensure the safety of our crew.
The dewar was a specialised type of vacuum flask suitable for cryogenic storage so it allowed the cell lines to be kept and preserved at very low temperatures.